Why us of your wood floor project?

Avoid a under performing wood floor
Avoid an underperforming wood floor.  You don't want an easily scratched floor finish, uneven sheen, uneven stain, rough, bubbly finish, finish that pulls off when you stick tape to it, abnormal shrinkage or expansion, wavy surface, unappealing sanding marks, etc. The list goes on and on. An underperforming floor will cost you more time, money and headaches. When properly prepped, installed and finished. With proper care, your wood floors should last 15 - 20 years, before it needs another refinishing. A properly performing floor should last a century.
Choosing the ideal hardwood flooring contractor
Choosing the ideal hardwood flooring contractor with the proper experience is a tough task. You have to go through several meetings and read through all the proposals presented. That's if, they are professional enough to provide you with a proper proposal. Do you really want to accept a proposal written on the back of a business card? Are your questions answered, does the proposal provide the right solution? What about warranties? Can you really trust a company that cannot provide a well written proposal to do a job correctly. Does the flooring contractor follow  building codes and industry standards for installation and finishing? Do they follow EPA and OSHA regulations? Can they provide a safe and healthy work environment? Can they provide you with the best performing wood floor?
What you have tried
You've had countless conversation with family, friends and neighbors, but is still undecided on who to hire. You have researched several companies online. Tried all the online home service providers and have read plenty of reviews. But still who can you trust to let in your home to install and finish your wood floors? You're experiencing search overload and have developed a fear of hiring.
Hire a NWFA wood flooring professional
Hire a NWFA wood flooring professional and have peace of mind. NWFA wood flooring professionals are trained to install and finish to industry standards. The NWFA teams up with over 100 flooring manufacturers to develop proper installation and finishing techniques and processes. A NWFA professional has hands on training to help develop their skills to properly prepare subfloors, install and finish hardwood floors to the flooring industry standards. Hire with confidence, hire a NWFA professional, hire G & S Floor service.
"Sye did a great job refinishing our floors. Excellent experience from initial estimate to making sure we were satisfied with the finished project before making final payment. I've used him twice now in separate homes and both experiences were great. You'll get detailed estimates, the job done on time. It wasn't the lowest price I got, but the finished product was worth every penny. "

Matt Patnaude

Beverly, Ma.

"Incredible service and quality. Sye is easy to deal with and does amazing work."               

Robin Hobart

     Marblehead, Ma.

"Sye did a wonderful job bringing back our oak flooring.  The floors were pretty beat up from us and our dogs, but they like new now. The price was reasonable and Sye was very responsive and professional and completed the job on-time.  The areas where he refinished the flooring were also well cleaned up and dust-free once the work was complete.  We're very happy with the results and highly recommend G & S. "

Erin O'Connor

Salem, Ma.
Benefits of working with us
We are NWFA flooring professionals: Certified Sales, Sand and Finisher
We are a BCCP Bona Certified Craftsman Professional : Certified with all of Bona's equipment, adhesives and finishes 
We have knowledge of industry standards
We have a well trained staff
We never stop learning, when a new product or finish becomes available. You can be sure we will have the proper training to install it in your home.
We have a network of talented professionals, distributors, manufacturers and experts
We follow EPA and OSHA regulations
We provide a safe and healthy work environment
We provide a detailed proposal
We provide quality workmanship completed to code and beyond, to the highest standard
We are easy to work with
We have been in business over 20 years
So, why not work with us?
Beauty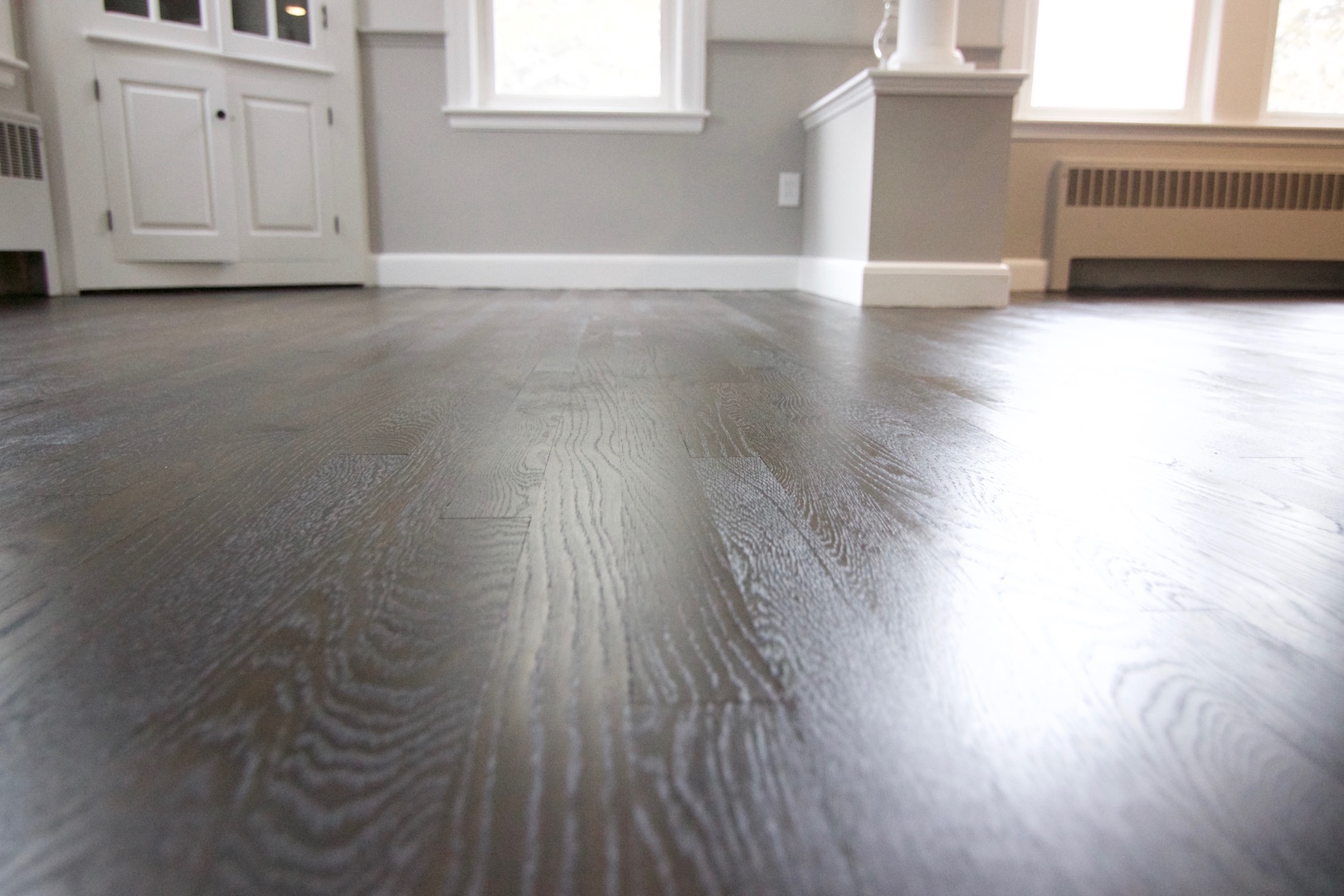 Beautify your floors with our service
What makes our finish looks so good?


Let's start with our prep and sand. It's not about quantity but all about quality. We spend the necessary time to sand and prep your floors to get the perfect surface, before applying the finish. Using NWFA accepted sanding techniques, along with high quality floor finishes. We want to make sure that your surface finish looks good and perform to or beyond industry standards.  We want beauty that will impresses everyone. Polyurethanes, wood stains, aniline dyes, tung oils, hard wax oils and more. We specialize in all wood floor finishes and stains. 
"Sye worked on the floors over three days and completely transformed our home. The damaged planks were replaced, steps repaired and a new floor added to the sunporch that is now completely level! The floors in every room gleam!! We are absolutely impressed.
We will use G and S floors for any hardwood work that we need done in the future and highly recommend them!
Thank you, Sye for the fantastic work you do!" 
John, Melrose, Ma. 
Style

With new trends coming out every year. We keep up with the latest wooden floor finishes and application techniques. To provide our customers with the latest styles and trends. We don't want our customer's wooden floors to look "Dated". Instead, become a trend setter. We want our customers, to have the "Jone's" to keep up with them. Spray finishing, stain layering, grain popping techniques and zero VOC finishes. Get the most up to date look that is available today!

"I am writing to recommend Sye for your floor work. He knows a lot about different woods and helped me select the right flooring for my home. The final decision was bamboo - and I love it. Sye is prompt, knowledgeable, hard working, dependable and trustworthy. He worked long and hard to complete the job we had, on time, despite the heat. He is the person for your work." 
Connie, cambridge,Ma. 
Quality

What is quality? Quality can mean a lot of things.
How about - quality services. We are committed to provide the highest quality service. Whether it's refinishing, installations, repairs, cleaning or customer service. We are not out to disappoint our customers. We want happy, satisfied customers, that will return, again and again. 
"I was extremely happy with their service. I would make no complaints on them. They did a fantastic job. They were on time and finished quickly. The price they offered was fair. I would definitely recommend them." 
John Vranich, West Roxbury,Ma. 
We have the knowledge to help you, complete your hardwood flooring project.
Small or Big
Regardless of the type of hardwood flooring project.
We can help you get the job done and on time for that important day, whether it is a Move-in, Holiday or any Special occasion.
If, you're remodeling, building, or just updating your home.
We can help you choose colors, species, installation methods, and finishes, tailored to you and your family. Helping you make your home beautiful and worry free. Make it safe and perform at a high level for your families and friends. 
Need a custom design, borders, medallions, stain, reclaimed hardwood flooring or gray floors?
Regardless of the difficulty level of the project, we've done it, See photos from our projects. We love challenges.
Commercial Property

We know that down time is money being lost. Get your business back up and running, and your valuable customers back to your business, and revenue flowing.
Deep Cleaning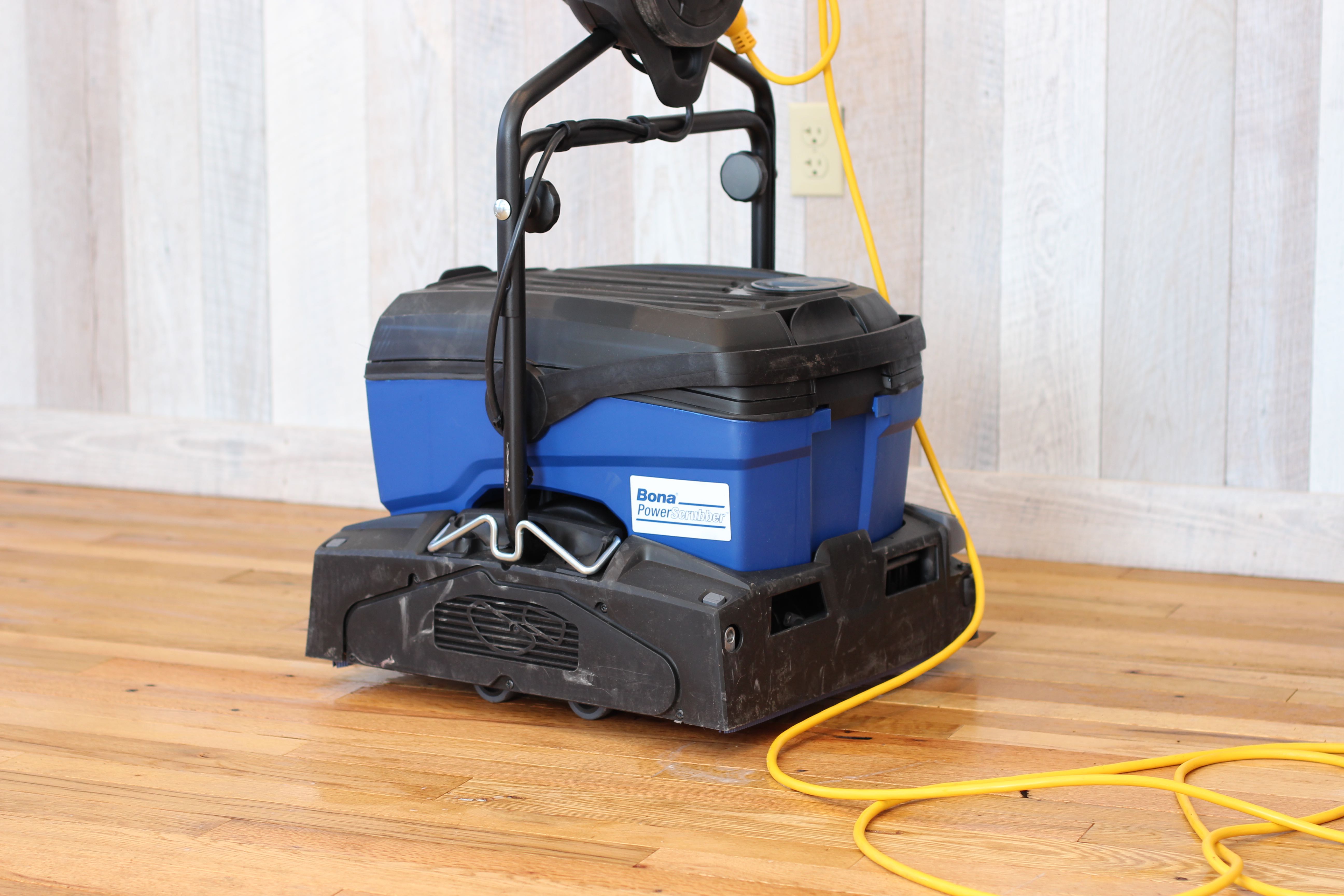 Hardwood floor scrubber
Tired of cleaning your wooden floors?
Wooden floors  are always looking dull?
Residues causing the floor to be too slippery?
Time to do a deep floor cleaning. We have a powerful, professional wooden floor scrubber, that won't damage your hardwood floors. Bringing your original shine back and making your floors safe and functional. We clean, commercial, retails, restaurants and residential wood flooring. See details below. Contact us today and get on a plan.
"We called a few floors companies in the area and were pretty much given the same responses; most of them negative. A friend of mine recommended G and S Floors and we immediately called for an estimate. Sye came by (the same day) and carefully examined each room." 
That's how we continue to provide high quality work, service and achieve satisfied customers, everyday. If, we didn't, then our business or this website would not exist. Style, beauty and quality that last!
See  a list of our services below.
Wood floor services
 Subfloor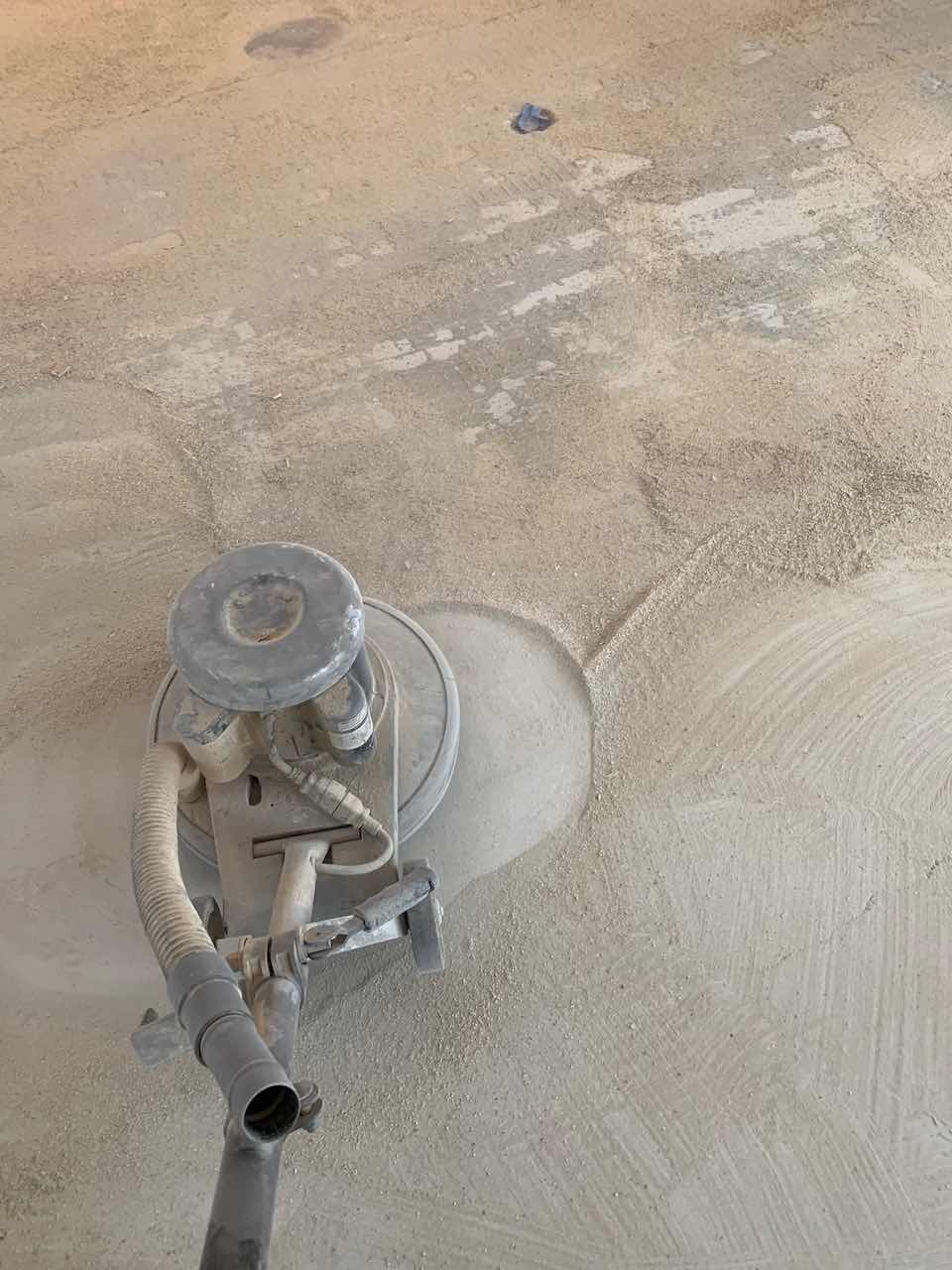 Concrete preparation and restoration
Hardwood Flooring Installation

Pre-finished  floor installation

Unfinished  floor installation

Repair Pre-finished and unfinished  flooring

Engineered flooring installation - glue down flooring or floating flooring

Laminate hardwood flooring installation - floating flooring

Cork flooring installation - glue down flooring or floating flooring

Repair/Replace Engineered, Laminate, Cork Flooring

Installation of hardwood Thresholds, Stair nosing, and Reducers

Produce customized Thresholds, Stair nosing, Trims, and Reducers, to fit specific application

Installation of Parquet Flooring

Installation of custom Borders, Inlays, and Medallions

Installation of specialty patterns - Herringbone, Combining stone and wood, Basket Weave, Diagonals
Hardwood Stair

Installation of stair stringers
Installation of Hardwood Stair Treads (top)
Installation of Stair Risers (face) and associated mouldings
Produce Custom Stair Treads, Risers, and Moulding for Winders, Curved Treads, Single or Double Bullnose, and Curved Face Treads
Installation of Skirt Boards or Aprons (Sides)
Installation of Handrails and associated parts
Repair/Replace of Stair Parts
Refinishing Hardwood

Hepa dust containment system
Refinish/Finish Wooden Flooring - Dustless sanding
Wire brushing/Distress flooring - Dustless sanding
Refinish/Finish Cork Flooring - Dustless sanding
Refinish/Finish Stair Treads and Risers - Dustless sanding
Screening or Buffing of hardwood flooring and re-coat - Dustless buffing
Hardwood Floor Care

Deep Floor Cleaning - professionally cleaned hardwood floors with a safe PH neutral floor cleaners formulated for polyurethane floors,Tung oils and aluminum oxide floors - will not dull your finish, dries in minutes. Never have to leave your home.
Water Base Dustless Re-coat - deep clean with remover and rinse, then apply two coats of your choice Bona Traffic HD or Loba Supra AT or Pallmann's X98
Deep Floor Cleaning and Re-coat - deep floor clean with remover and rinse, dustless buffing and re-coat oil base polyurethanes
Hard Wax Oil Maintenance Coats - deep floor clean with a special formulated soap and re-coat with maintenance oils
Deep Floor Cleaning and Polish - deep floor clean and fast drying water base polish
Types of Wood Finish Used

Wood Stains - Zars, Duraseal, Bona Dri-fast, General Finishes and Minwax wiping stains
Wood Dye - General Finishes, Transtint and Behlens aniline dyes
Tung Oil - WaterLox
Hard Wax Oil - Pallman's Magic Oil, Rubio Monocoats, Loba Impact Oil, Woca Oil, Ciranova's
Sealers - Interior/Exterior - Sikkens, Bona, Loba, Poloplaz, Harco
Oil base Polyurethane - Poloplaz Primero, Bona Woodline
Water base Polyurethane - Loba Supra AT, Bona Traffic HD, Pallmann's X98, Poloplaz Polo 1K
Moisture cure Polyurethane - No longer legal in Massachusetts
Floor paint - Bona and Poloplaz
We provide service to Residential and Commercial properties.
Here are some areas...
Lynn, Marblehead, Swampscott, Newburyport, Topsfield, Boston, Cambridge, Newton, Wellesley, Weston, Wayland, Westwood, WestBorough, Wrentham, Plymouth, Sandwich, Hyannis, just to name a few.
We do vacation homes in the Winnepesauke, Cape cod and Berkshire areas.