Hardwood Floor Care 

Hardwood floor care - The journey to 15 years of longevity. 15 years, is a good lifespan for wood floor finishes. If, you can achieve more, that's even better. Most finishes will not even make it. After all 15 years is a long time. Your hardwood floors will go through storms of cleaning and abuse. Is your finish even durable and chemical resistant enough to make it? Read on and ride out the storm with our helpful tips.
Hardwood Floor Care for Construction and Remodeling

This one can be difficult to do, especially if, you have a big renovation project. You're mostly relying on other people to be respectful and help care for your hardwood floors. The stress level can be very high. Your wood floors have just received a fresh coat of wood floor finish. It hasn't fully cured, yet.  And now, you need to protect it from the stampeding amounts of workers and their tools,  tracking dirt in and out, trying to get their work complete for the big move-in date. The flooring contractors job is complete any damages now, is your responsibility.  Here are a few hardwood floor care  things you can do to help protect your newly finished wood floors with.
Rosin paper: The least expensive way to protect your floor at $10 per roll, along with the use of blue painters tape to hold the edges and seams. It won't do a stellar job, but will get the job done, recommended for short term use. Just make sure you cover the floors wall to wall and prevent it from tearing. You do not want uneven exposure to sunlight with a freshly installed Pre-finished or on-site finished wood floor. Avoid the unwanted sun damage tan lines and damaging foot traffic, cover up wall to wall. 
Ram Board: If, you still have long term renovations going on, consider using ram boards. At $30 per roll for 100 sq. ft. coverage and the use of duct tape to hold down the seams, this will help protect your floors from heavy foot traffic, ladders, tools and paints. 
Hardboard:   For soft wood and reclaimed floors. These types of floors dent easy, regardless of how durable your finish is.  Use hardboard to help protect the floors from impact. 
Drop clothes:  If, you have a small task, drop clothes will provide some protection along with mobility. You can easily pick it up and move it as needed. Using only clean drop clothes, avoid any dirty or soiled covers, especially with bleach, thinners and acetones. You don't want to transfer harmful chemicals or paint onto the newly finished floors.
Hardwood floor care for Painting

Is it time to paint your worn and dated looking walls and trims? Here are a few tips to help you keep your floors paint free and clean.
Cover up: Cover up your floors, from wall to wall with rosin paper. This is the best way to protect your floors, during a painting process. This will allow you to do any messy prep work, such as mudding and sanding the walls. And protect from paint spills, splashes, drips dropped brushes and footprints. Worry less with the protection of rosin paper.
Drop clothes: As mentioned above, good for mobility. If, you are painting in a small area, drop clothes are useful. Just be sure to use a clean one. Any dirty drop clothes will damage your new finish. Thinner and acetone will bleach, dull and wrinkle the polyurethane finish. Wet paint, well you know what happens. Remove the drop clothes at the end of the day and expose the finish to light, evenly to avoid tan lines.
Clean up rag:  You don't want to cover up. Carry a painter's rag moist with cleaning solvent, water for latex and mineral spirit for oil base paint. No matter how good you are as a painter. Wipe up after yourself, after you have finished painting an area. It will be easier and you will save a lot of time and aggravation, by wiping up right afterwards. Otherwise, you will be spending hours "trying" to scrub off dried up tiny paint specs. Because not all of those specs will clean up and now you're stuck living with it.
Hardwood floor care for Moving day

Your wood floor finish has had some time to cure. It's the big move-in day! The day that your floor get it's first scuff or scratch mark, sorry about the bad news. But 90% of wood floors get damaged during this period. You are at the mercy of the movers and limited to what you can do as far as protecting the floors. Here a few hardwood floor care tips, that you can use to help prevent those scuffs and scratches.
Rosin paper: Roll out the red rosin in entryways, foyers, hallways and main traffic patterns. Leave enough space for furnitures along walls.

Moving clothes: Use heavy duty moving clothes for top and bottom of stairs. These two locations are most common. This is where movers will need to rest their arms or re-adjust  furnitures to a more comfortable carrying  position.
Hardboards: Use 3 to 4 sheets of 1/8" x 2' x 4' hardboard for rollable appliances. Even if you have an appliance dolly. The appliance will need to come off the dolly and rolled into place. You will be able to move 2x4 sheets into place easily and avoid scuffs and wheel marks.
Felt pads: Use stick on felt pads on every furniture leg and foot. Including stationery furnitures, such as tables and cabinets. Felt pads will help your furniture slide if, needed. Check for nails, staples or any sharp edges and clean the surface with alcohol for better adhesion, before installing the felt pads.
Carry as much as can: Carry your furniture into place and avoid dragging  as much as you can. Limit sliding, dragging or nudging to as little as possible. Don't forget felt pads.
Painter's shoe booty: These disposable shoe booties are very handy in keeping your floor dirt, scuff and scratch free from shoes and boots. Pick up a pack and hand them out as needed.
Hardwood Floor Care daily clean up 

Your floor has made it ! At least through the storm of construction, painting and moving. You can take a sigh of relief and almost, begin to relax, yes, almost relax. The journey is not over, it's just beginning. Your floor finish needs to reach it's longevity goal of 15 years, yes, 15 years. For 15 years, you have to protect your hardwood floors from you. Yes you, you are the most harmful thing to your floors. I can put together a long list of ways, on how your floor will get damaged, but that's not what this article is about. This article is about providing you with hardwood floor care info and tips. So here are some tips to help you complete your 15 year journey.
Daily cleaning: Use a dry microfiber mop, use a dragging motion and not push and pull. Microfiber mops are thick dust magnets. When the mop is full of dust, just clean it off with a vacuum.
Use a non-diluted hardwood floor cleaner: Use a cleaner specified for your type of finish. If, it's polyurethane, make sure it states for polyurethane. Penetrating oiled finishes uses a different type of cleaner. Be sure to use the right cleaner for the right type of finish.  Do not use cleaners that will add a shine. These are polishes and will leave a residue. Your original shine will be lost forever. And you will be on a hamster wheel of re-polishing your floors to bring back the shine constantly. You're warranty will be voided, if, damaged by using the wrong type of cleaner. Proper hardwood floor care is needed.
Do not drag: Do not drag items like boxes, baskets, containers or furnitures. This is your fastest way to scuff city. Carry your item, your floors will thank you.
Pets: Take the sharp points off the claws of the pets. 
Rugs: Use rugs in high traffic areas. This will cut down on dirt and debris abrasions. Use breathable mats for entry ways and in front of sinks. Allow your finish to fully cure before putting down a rug. Use non-adhesive/slip rug pads for rug underlayment.
Water: Water is bad, causes expansion. Too much water will also cause cupping and buckling. If, your floor boards expand, you will have rough ridges along the length of the joints. It becomes unpleasant to walk on bare foot. If, you have cleaning companies washing your floors. Make sure they're not using water to wash the floors.  You can search up all the horror stories.
Climate control: Control the expansion and contraction of your wood floors. Maintain the climate indoors, avoid huge humidity swings. Use air conditioning and heating when possible.
De/humdifier: Use this to help control the humidity level in the home. Most homes will have portable units installed in basements. Keep humidity levels in basement between 35-45%. Adjust as needed.
When choosing a wood floor finish, choose one that is durable to resist scuffs and scratches, UV resistant to prevent sun damage, and can resist damages from chemical and water from cleaning. Do the same, when choosing pre-finished wood flooring. This will minimize extensive hardwood floor care time. You'll have more peace of mind.
Refinishing and repairs are costly, keep up with your hardwood floor care and maintenance. For more info on maintaining your wood floors visit: Bona.com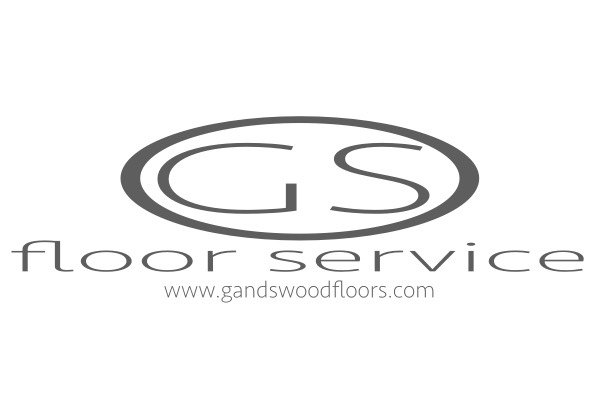 Has your wood floor finish come to the end of it's lifespan? It's time to bring it back to life.