Refinishing Project using
Aniline Wood Dye Stain


On our refinishing project using wood dye, after we completed our sanding. We removed and cleaned up all the dust.




Mask off all surfaces, near the staining area. Here we went the extra step by adding masking paper, to prevent any accidental splashes.




After 1 coat of wood dye, the color on our staining is still a little bit light.




A second coat of wood dye was applied to our hardwood floor.




As you can see here, after a 3rd coat of wood dye, the color is very dark and dense.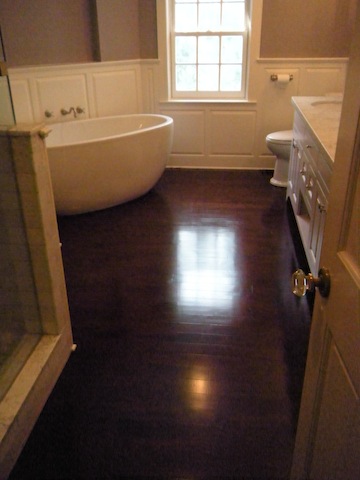 After 3 coats of oilbased polyurethane, our hardwood floor refinishing comes to an end.




From another angle, the wood dye is lighter. Don't be fooled. There's recess lighting bouncing right off the hardwood floor.




On our Maple hardwood, the dark walnut color of the wood dye, really brings out the character of the wood.




A Modern Finish, to a Modern Interior Design.
This bathroom was remodeled by The Chelsea Company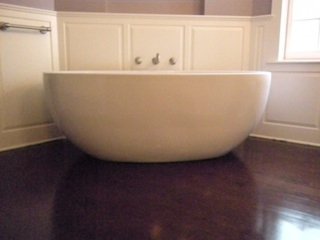 You can achieve any look with Aniline wood dye. Use black wood dye, to ebonize wood or achieve that Wenge look on your wood refinishing project using wood dye. For, that contemporary look you've been trying to achieve.


G and S woodfloors Lynn,Ma.
Google+