Staircase Installation Images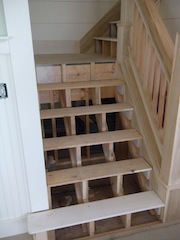 Maple staircase installation images.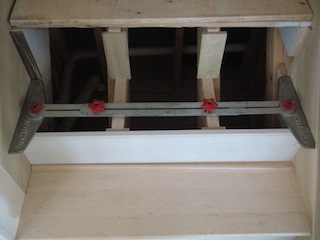 Using your stair tool, create a template of the width and angle, needed for your tread.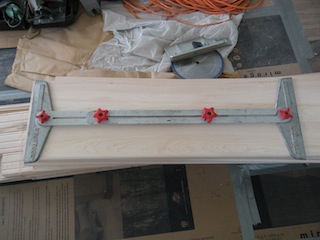 Place your stair tool, on top of your tread and trace out the template.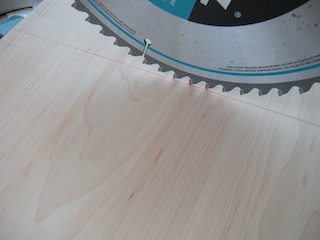 Cut the treads, using a sliding miter saw, be sure to have your saw blade on the correct side.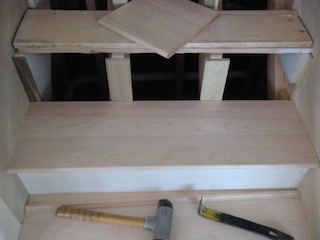 Test fit your stair tread, it should fit snug and not force the sides out by more than a hair line.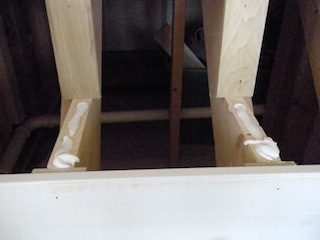 Apply a generous amount of polyurethane glue, this will fill in any void and eliminate squeaks.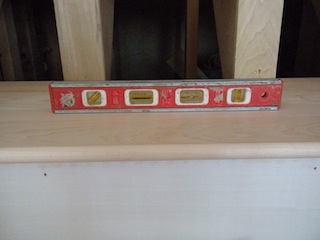 Check for level along the length, adjust by shimming.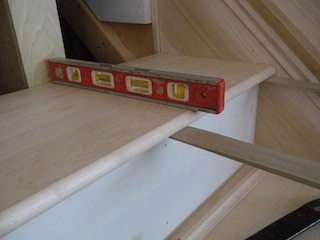 Check for level along the width, adjust with shims. Shims should slide between glue.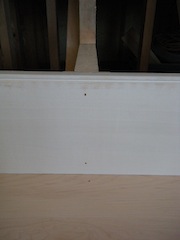 Apply 2 finish nails per stringer, along the front and back edge.



Measure your scotia to the front edge of your tread, then cut.



Template your riser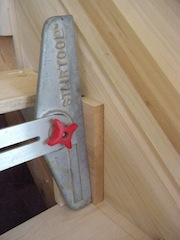 If, your side skirts have moldings that extends beyond the main surface.
Use a scrap block to offset the surface out, so that you can scribe it.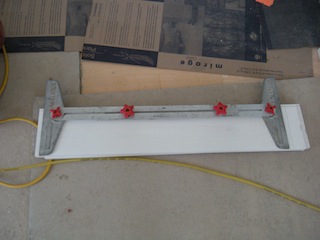 Place your stair tool on your riser stock and make your markings.
If, you offset any surfaces out, be sure to include the thickness on the proper side of your template.
Otherwise, you'll end up with a short unusable piece.



Test fit your riser, make adjustment as needed.



Apply polyurethane glue to your stringer. Then install your riser in place.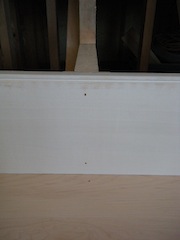 Apply 2 finish nails per stringer, along the top and bottom edge.


Get detail staircase installation information, from our following articles.
Staircase Winders
Staircase Treads
G and S woodfloors Lynn,Ma.
Google+